Healthy Practice
Resources for you and your practice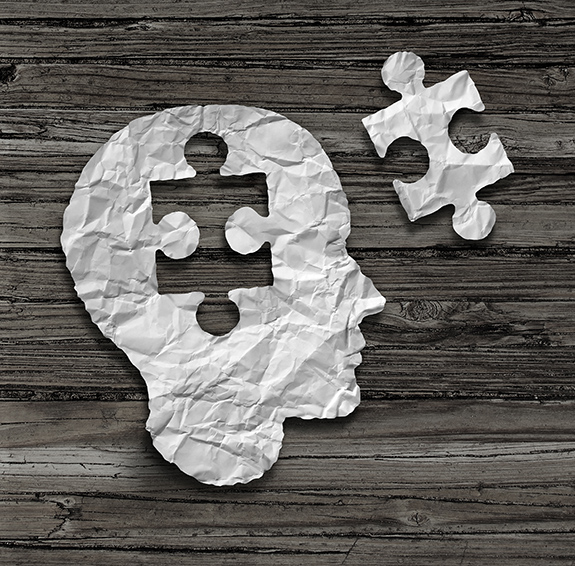 TAFP Behavioral Health Integration Toolkit
Interested in integrating behavioral health into your primary care practice? Integrated behavioral health is an emerging field within the wider practice of coordinated health care, describing any situation in which behavioral health and medical providers work together. In this toolkit, you will find resources, guides, and articles to help you integrate behavioral health into your practice.
Methods: How to integrate behavioral health into your practice
See where your practice ranks in the national standard continuum. By using the Integrated Practice Assessment Tool, you can assess your level of care.
This article provided by Family Practice Management discusses how a small-town clinic implemented the collaborative care model in their practice and provides guidance on how you can establish a similar program to improve your patients' access to behavioral health care while increasing revenue.
This research brief, provided by the National Center for Healthy Safe Children, highlights strategies and lessons from Project LAUNCH grantees that promote successful integration.
In this whitepaper, the TMF Health Quality Institute presents vital lessons learned from primary care practices that successfully achieved behavioral health integration.
Coding and payment: How to get paid for what you do
This guide from CMS describes the necessary collaborative care team members and services required for primary care physicians to bill using the Psychiatric Collaborative Care CPT codes.
The New England Journal of Medicine published this whitepaper in 2017, highlighting services billed using the Psychiatric Collaborative Care model. Learn how CMS pays for behavioral health integration services. Subscription or purchase may be required.
The National Council for Behavioral Health, in partnership with the Center for Health Care Strategies, held a webinar in the spring of 2019 where they discussed the results of an environmental scan they conducted of value-based payment models for behavioral health services. This webinar reports on the findings with the lead authors and a panel of leaders from within the health care delivery system.
The American Psychological Association provides analysis on a study examining whether a doctor-office collaborative care model leads to lower costs of mental health services for children. Subscription or purchase may be required.
The National Council for Mental Wellbeing offers a suite of resources designed to help providers sustainably finance integrated care, including a webinar, a decision support tool, and several billing modules.
In an effort to help organizations understand the ongoing costs and revenues associated with integrated strategies, the AIMS Center, in collaboration with the American Psychiatric Association, created this financial modeling workbook. The workbook can help you more accurately estimate revenues and expenses for providing collaborative care and other integrated services.
Models and mentors: Examples of successful integration models
In May of 2019, TAFP launched the Behavioral Health Integration Innovators Competition. Primary care practices from across the state submitted entries highlighting their models for integrating behavioral health. Click the link above to learn more about the top entries.
This research article, published in Health Affairs in 2014, outlines the Massachusetts Child Psychiatry Access Project, a system designed to help primary care providers meet the needs of children with behavioral health problems through telephone child psychiatry consultations and specialized care coordination support. Many states across the United States have modeled after the Massachusetts project.
This article from the Journal of Clinical Psychology in Medical Settings provides a review of efforts to retrain mental health professionals to fulfill roles as Behavioral Health Consultants. Subscription or purchase may be required.
Community contacts: Organizations you can connect with to help you on your journey
The AIMS Center at the University of Washington is advancing the research and implementation of collaborative care. Collaborative care is a specific model of integrated care developed at the University of Washington that is used to treat common mental health conditions such as depression and anxiety.
The Center for Integrated Health Solutions promotes the development of integrated primary and behavioral health services. They provide training and technical assistance to behavioral health organizations, community health centers, and other primary care and health organizations.
The Northwest Regional Primary Care Association is a member organization that strengthens community and migrant health centers in the Northwest. They have many resources available for behavioral health integration.
Intermountain Healthcare believes in treating the whole person and has developed a program for teams to help people with their mental needs as they also serve them medically. Intermountain is an example of a successful BHI model.
MHA of Greater Houston enhances the mental health of Houstonians and improves the lives of those with mental illnesses. It is the area's longest-serving mental health education and advocacy organization that focuses on shaping the mental health of people and communities in the areas of integrated health care and so much more.
Methodist Healthcare Ministries' has a strong commitment to whole-person wellness. They advanced integrated behavioral health through the Sí Texas Project: Social Innovation for a Healthy South Texas.
The Eugene S. Farley, Jr. Health Policy Center develops and translates evidence into policy to advance integrated strategies that improve health. Through their Make Health Whole initiative, they are working toward transforming our fragmented health care system.
The Meadows Mental Health Policy Institute provides trusted policy and program guidance to improve mental health services in Texas, leveraging statewide resources at a grassroots level.
The Collaborative Family Healthcare Association is a multi-guild member association whose goal is to make integrated care the standard of care across the United States and beyond.
The Delphi Behavioral Health Group is a Nationally based mental health and addiction organization. We offer hundreds of free content and resources for individuals from all walks of life. Delphi is a family of facilities offering individualized treatment for all levels of addiction.
Behavioral health resources: Resources to provide education and support