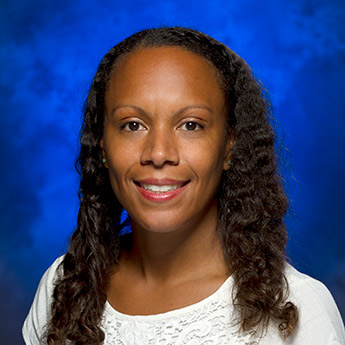 Can you describe your career path?
My current job is my dream job - I am core faculty in the Family Medicine Residency Program at Baylor Scott and White in Temple, Texas. I work in both inpatient and outpatient settings, I teach residents and medical students, and I participate in research. Until a few months ago, I also delivered babies, but chose to relinquish my OB privileges in order to have more time to focus on academics. Most would describe my path as circuitous. I earned an MD and PhD from Emory University with the goal of becoming a clinician scientist with a research laboratory. During my research postdoc in Galveston, I realized that I want to care for the whole patient and not just one particular organ system.
Who or what inspired you to become a family physician?
My postdoctoral research focused on a type of cancer with many modifiable risk factors. As I was spending nights and weekends in the lab, it occurred to me that lifestyle changes are just as important as the research that I was doing. It was at that point that I realized that I needed to be a primary care physician.
What unique challenges are represented in your patient community?
Like many residency clinics, we take care of a high percentage of uninsured and underinsured patients. Fortunately, our clinic has amazing social work support to help our patients overcome some of their financial challenges. We also serve a very diverse community with many languages used. Technology has helped in that area. I will never forget the tears of joy that a hearing-impaired patient shed when we were able to use a video interpreter for American Sign Language. Our latest challenge is a growing population. I very much hope that we are able to add more physicians to care for the growing community.
What are your practice passions?
There is nothing that brings me more joy than when a patient achieves a goal that improves their physical, mental, or spiritual health. In my practice, nothing has been more helpful than employing Motivational Interviewing. I have been teaching MI techniques to my residents since 2016, and recently have been invited to teach MI to the residents in the Round Rock Family Medicine Residency Program. I have been very fortunate to have been asked twice to teach workshops on MI for the Baylor Scott and White Family Medicine Review Course in Austin.
Why do you choose to be a TAFP member?
TAFP provides excellent CME events, practice support, and growth opportunities for its members. I have attended at least one TAFP meeting every year since I graduated from residency. They feel like reunions - I always see staff and colleagues from my old residency days as well as graduated residents and colleagues from my current position. We are all there for different reasons – high-yield CME, leadership training, advocacy, physician wellness, etc., and TAFP is here for us to meet all our needs
What do you enjoy doing outside of medicine?
Traveling is one of my favorite activities, especially to beautiful outdoor areas. My husband and I often drive to state parks. Outside of Texas, we like to visit mountainous areas. One of our favorite hikes, just outside of Bozeman, Montana, sported seven waterfalls. My family is on the East Coast, so visiting them is also a favorite pastime. I am fortunate to still have my parents and have great relationships with my siblings, nieces, and nephews.
---
TAFP's Member of the Month program highlights Texas family physicians in TAFP News Now and on the TAFP website. We feature a biography and a Q&A with a different TAFP member each month and his or her unique approach to family medicine. If you know an outstanding family physician colleague who you think should be featured as a Member of the Month or if you'd like to tell your own story, nominate yourself or your colleague by contacting TAFP by email at tafp@tafp.org or by phone at (512) 329-8666.